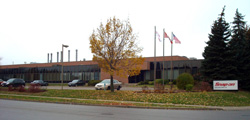 John Bean has supplied the Canadian Automotive Market since the 1930's with Technologically-Superior automotive wheel service equipment and continues to be the world leader. We combine quality with affordability in all of our products to help you meet your demands. Feel free to browse our site and learn more about how John Bean products can boost your productivity and profitability!
Product Showcase
---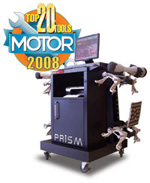 "My Name is Brian Nocifora, Service Manager of American Tire. We have bought the Prism Alignment Machine and have had it for two months now. Not only is the Prism easy to use, also due to the mobility of the Prism, we have been able to do alignments on vehicles that we were never able to do before and we get them done in half the time. I would personally recommend the Prism to any independent shop or dealership looking to buy a new alignment machine."
Brian Nocifora
Service Manager - American Tire Sales
Learn more about the Prism Portable Imaging Aligner
Press Releases
---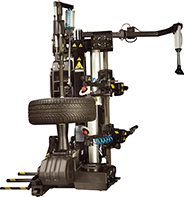 Increase Productivity and Profits with New John Bean ATC 900 Dual Bead Breaking Tire Changer
May 7, 2013
The new John Bean ATC 900 Dual Bead Breaking Tire Changer is designed to make life a lot easier for service technicians, while at the same time helping increase the shop's bottom line...
---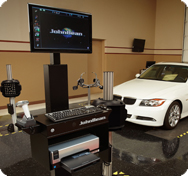 John Bean Alignment Audit System with AC400 Touchless Wheel Clamp improves Shop Productivity, Eases Sales Process
March 6, 2013
With the new John Bean Alignment Audit System, service technicians or advisors can conduct fast and easy wheel alignment audits with complete color-coded reports in approximately 60 seconds. The easy to read, customer focused reports increase shop productivity and ease the sales process...
---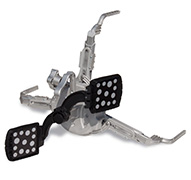 New John Bean Touchless Alignment Wheel Clamp Eliminates the Opportunity for Wheel Damage
January 23, 2013
Fast and easy to use, the new AC400 Touchless Alignment Wheel Clamp from John Bean provides secure clamping without touching the rim. This patented technology allows service technicians to receive accurate and repreatable results coupled with ease of use and durability...
---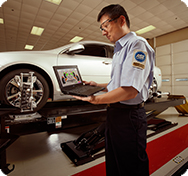 New John Bean Prism EL Alignment System
May, 2012
The new John Bean Prism EL Alignment System is ideal for shops that want maximum flexibility and great value. "Shops that perform several alignments per week don't want to compromise on quality or accuracy...